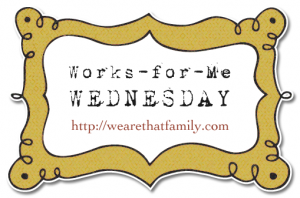 I don't know about you.. but no matter how much I try.. and no matter how many rules I make.. I still find pink stains on the carpet! As we all know, that pink is the WORST! I am told it's the type of red dye. I have tried everything and I mean everything on the spills my kids create! I even have a SpotBot machine.
Not too long ago, my little doll of a 2 year old decided to experiment with my RED nail polish...by using the carpet as her blank canvas. To tell you the truth, when I discovered the over 2 foot long nail polish mess... I nearly fainted.
Thankfully, I had the presence of mind to remember not to scrub the nail polish. To either keep it wet with a wet towel laying over top or just leave it
completely. After doing my normal googling for help.. I asked my Dad. Guess what he
Yah, that's right. Smelly, strong Brake Cleaner. I decided I had nothing to lose. I sprayed the carpet then blotted with a white towel. Sprayed then blotted. Sprayed then blotted. After 30 minutes of spraying and blotting, I nearly wept as the stain was disappearing before my eyes.
The smell is awful. You must ventilate the room. I had a monster fan going and the door open.. and yet I still had a cloth over my mouth. Please know that I am not claiming this will clean your carpet.. or do anything short of a miracle. I am saying for me it
worked. You can experiment at your own risk. I am not responsible if you do not vent the room efficiently or the stain doesn't come up!!!
But for me.. this is the only thing that has ever lifted nail polish straight from the carpet!
For More WW'ds Click
HERE
!
Disclaimer: This is just my experience and my opinion. Anything you take away from this post is at your own risk!